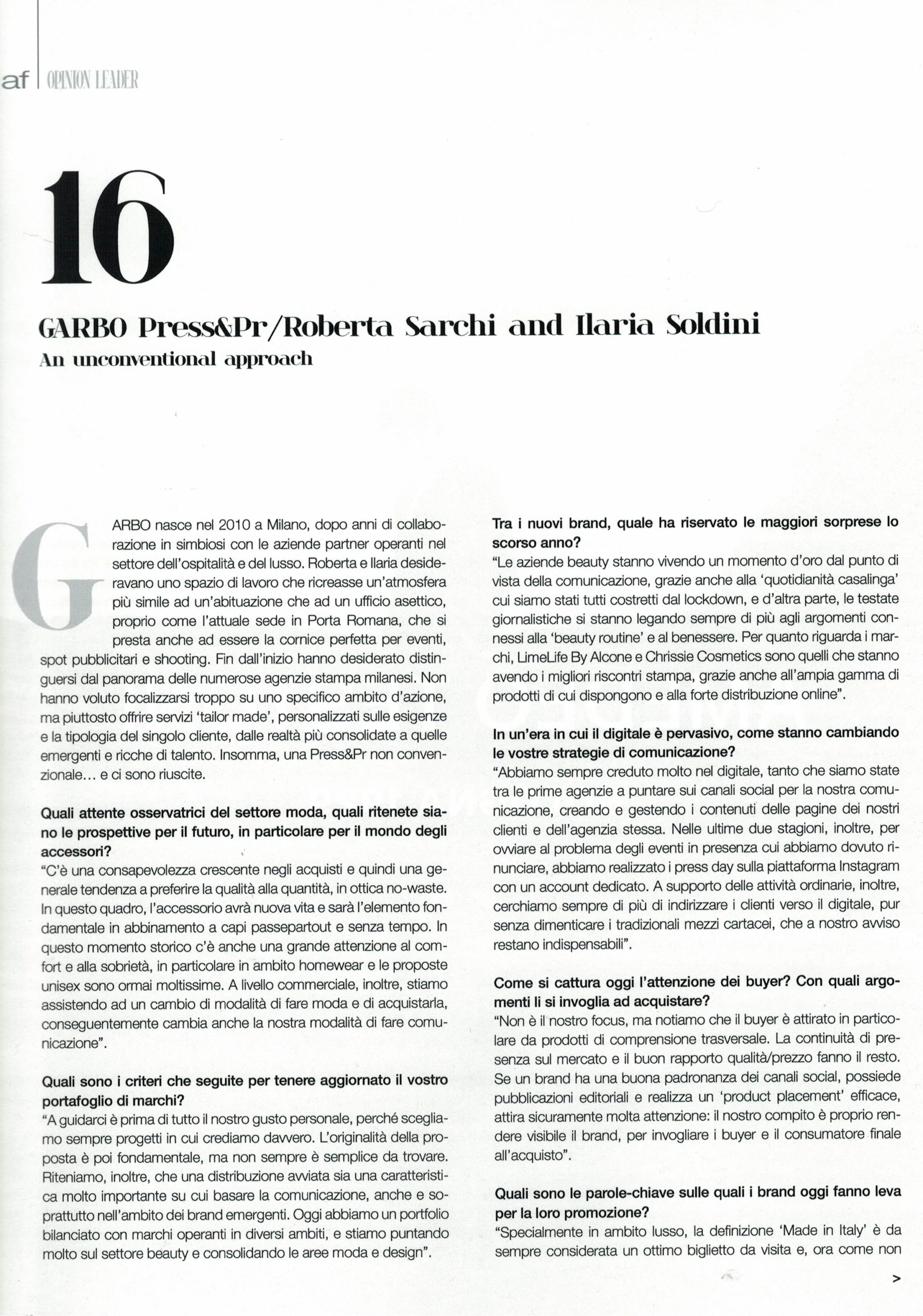 GARBO's FOUNDERS INTERVIEW on AF MAG
An Unconventional Approach: Tailor-made services and standout communication strategies are the main pillars of Garbo Press & Pr, led by the creative minds of Roberta Sarchi and Ilaria Soldini.
Since 2010 the focus is to design personalized actions to enhance the unique essence of every client, no matter if they are established brands, emerging talents, or with a sustainable vision. Discover more on the interview on Af Magazine where Garbo's founders decode an innovative way to communicate fashion, beauty, and design in the Italian market.